PERSONALISED FOR EVERYONE



PREFER
PASSION
OVER ROUTINE
SIMPLICITY IS THE
ULTIMATE LUXURY
At DOCH, we believe that simplicity is the ultimate luxury. We understand that everyone is unique, and so their smart living space - be it a home, office, or any other - should reflect their personality and routine. With Doch, you can personalize your space to your taste and schedule.

Our intelligent, adaptive, and effortless system takes all the work out of being at home, making it relaxing again.
Imagine a single hub, universal remote, and an AI system with voice control interfaces that unify all of your regular and smart appliances with ease. With single-button, no-button, or no command simplicity, Doch provides the ultimate solution for a seamless smart living experience.

Experience the convenience of an all-in-one system that understands you better than anyone else.
SIMPLE - MINIMAL - MULTIFUNCTIONAL - AI - SMART LIVING
REDEFINING SMART LIVING
CHANGING THE WAY YOU THINK ABOUT SMART HOME




DOCH products are retrofit and connect with home appliances, turning them into a smart ecosystem. All-in-one wall panels and multi functional devices with customizable architecture seamlessly connect smart and non-smart devices, providing ultimate control and convenience. DOCH offers unlimited configuration options to suit individual needs and preferences.



When you're home , you deserve to feel pampered, Catered to…Taken care of. DOCH gives you the ultimate comfort of being at home, from regulating the temperature and turning off lights to monitoring security and controlling home entertainment. With a simple tap on your phone, you can have complete control over your living space.



DOCH provides the freedom to control and perform actions using voice commands. Adaptive smart lighting dims when you want it to. Switch your TV to favorite watch list. Maximize home theater experience. Every DOCH device is Alexa and Google assistant voice controlled.



Just like an ice cream can be customized with different flavors and toppings to suit individual preferences, DOCH smart home can also be personalized to fit your needs and preferences. You can control things like lighting, temperature, and entertainment with ease and adjust them to your liking, just like the way you like to have. DOCH smart home offer personalized and enjoyable experience.
DOCH was born out of a desire to simplify and enhance the way we interact with our living spaces. Our goal is to provide innovative solutions that empower individuals to create a personalized and intuitive smart home experience.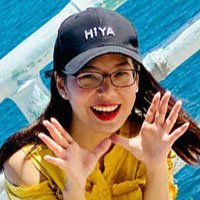 At DOCH, our passion is to create an accessible and intuitive smart home experience for everyone, especially the new generation. Our marketing approach is designed to empower individuals to take control of their living spaces with innovative and customizable solutions that cater to their unique needs and preferences
At DOCH, we strive to develop cutting-edge technology that seamlessly integrates with your daily routine, providing a seamless and intuitive smart home experience. Our commitment to innovation drives us to push the boundaries and deliver products that are both functional and transformative.
The DOCH team comprises a group of highly skilled and dedicated individuals who are committed to revolutionizing the smart home industry. With their passion for innovation and expertise in cutting-edge technology, they have developed a range of products that are both functional and transformative. It's exciting to see such a talented team pushing the boundaries of what's possible in the smart home space.
From the blog
Check our latest news